Our production machines and special machines.
We have designed and patented customized machines according to the specific needs of our customers and partners. Each of our machines carries out a different process depending on the type of tool used to complete the gear.
Among the main production machines and special machines that Global Carbide Tools can design and supply you will find:
Profile adjustment of GC-RS/3 type shavers
A machine that cannot be missing in large companies that shave gears or in specific centers for sharpening the profile of shaving tools. Because our Profile Grinding Machine Type GC-RS/3 is absolutely the most technological on the market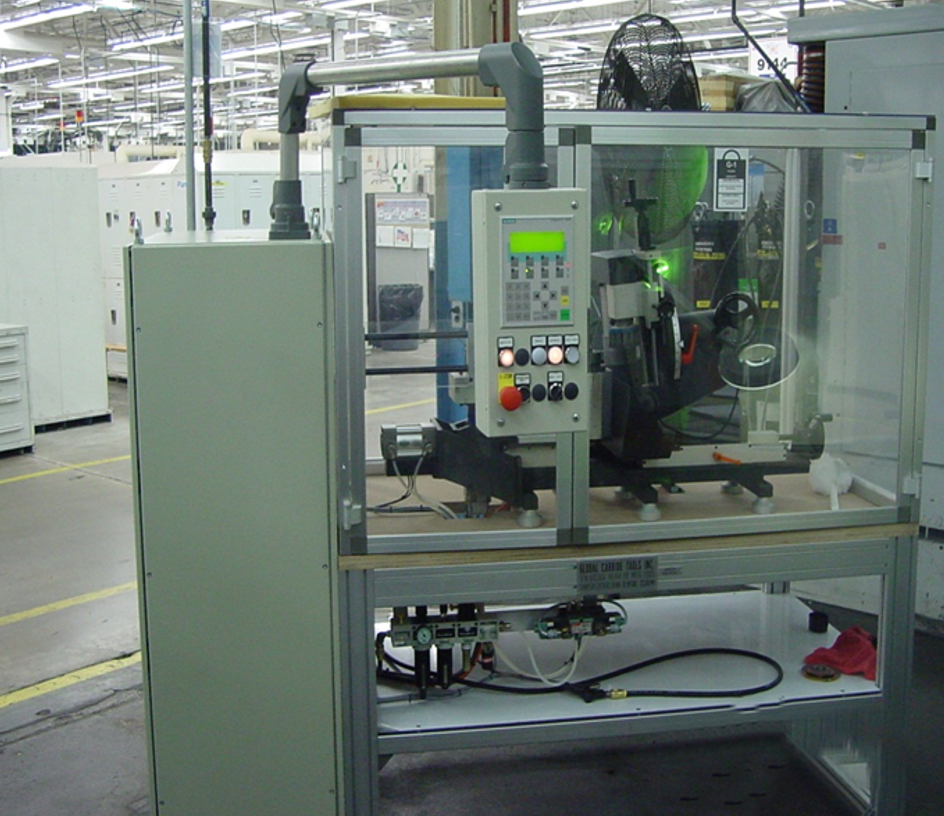 A very useful machine for smoothing the edge of the cutting edge of the hobs and Fellows knives.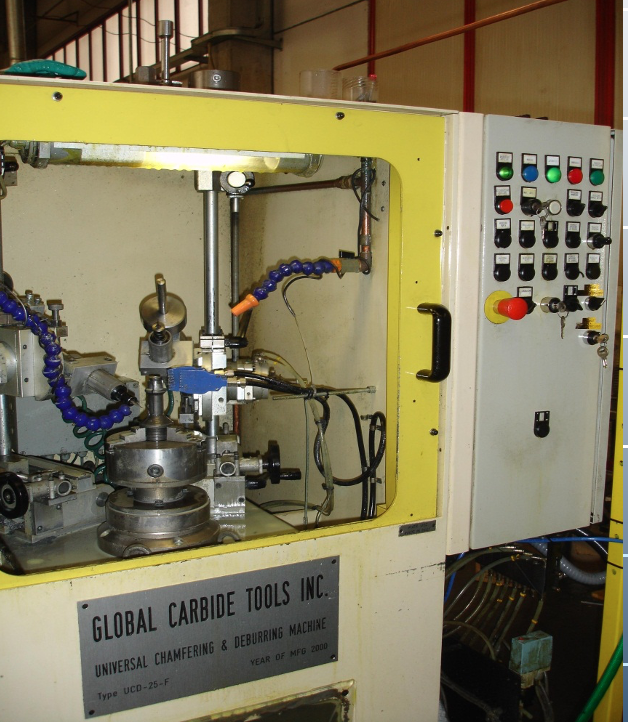 Deburring machines with cutters
They are production machines that use carbide cutters with high rpm. Deburring with robotic arm cutters is also available.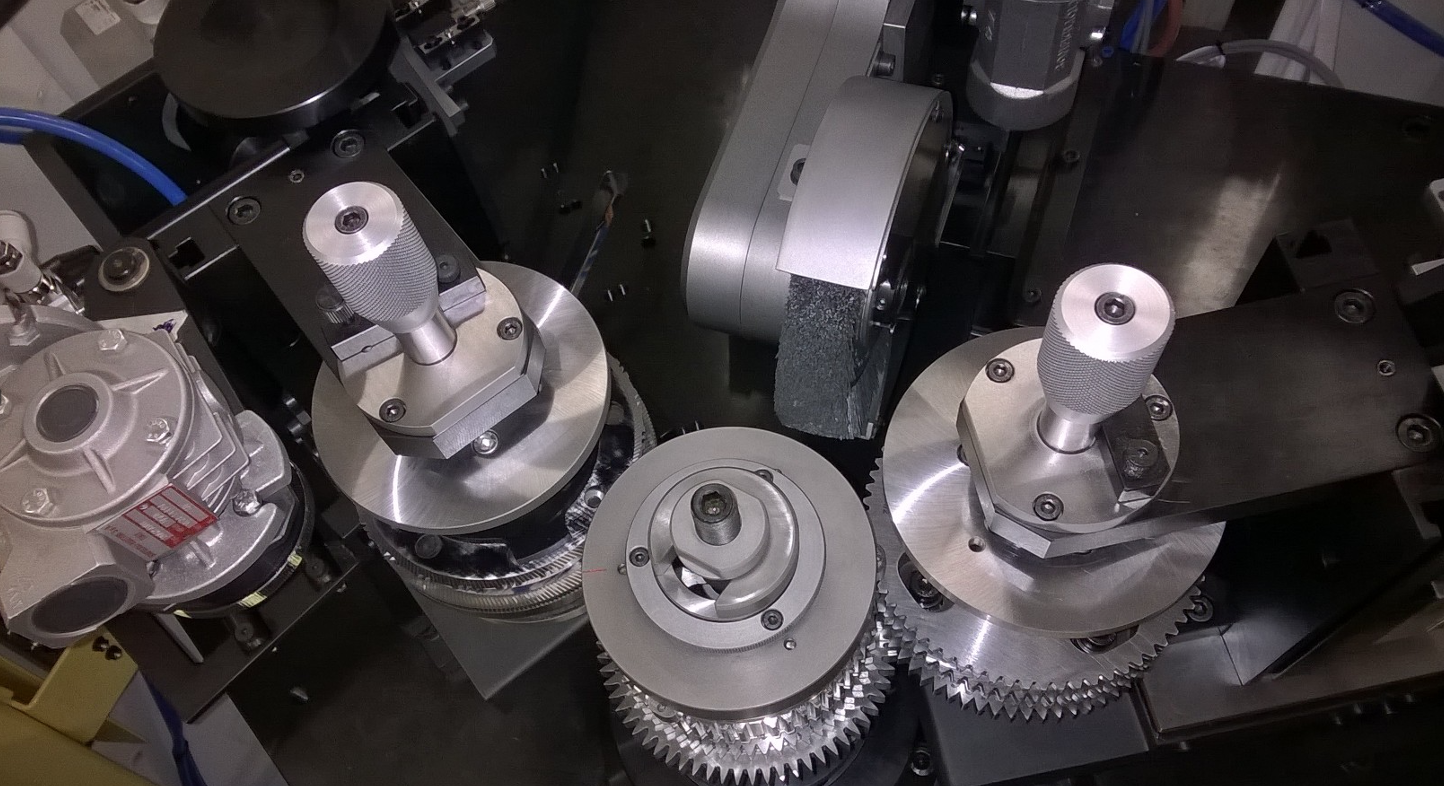 Chamfering and deburring machines
They are production machines with  group tools: 
GC-UCD25-UT, and in the version with automatic loader: GC-UCD25-UT-3H, which use the rotary tools in mesh with the teeth.